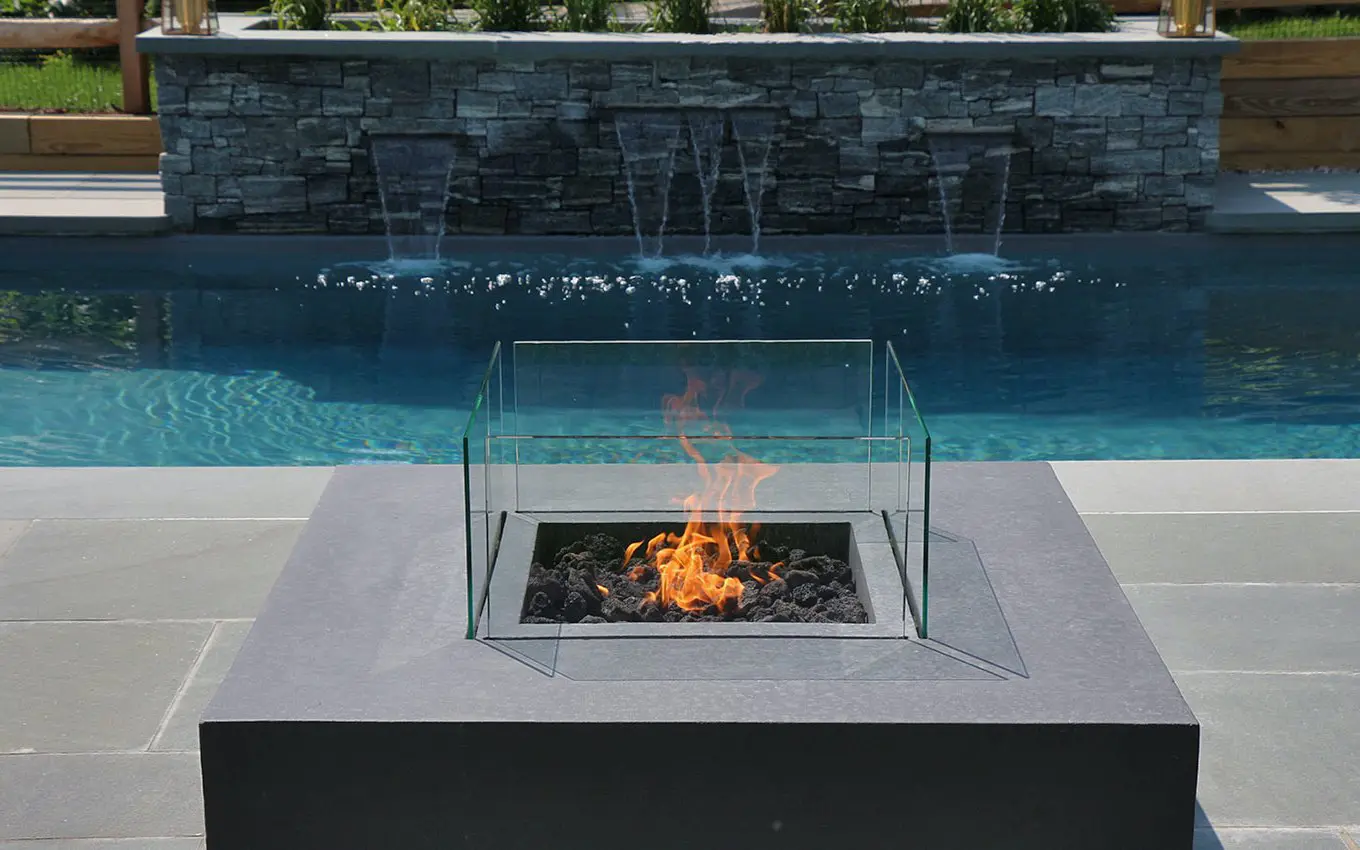 Too Cold to Swim? Tips to Enjoy Your Pool During Winter
Who says you can't enjoy your inground backyard fiberglass swimming pool in the winter? While we don't expect you to jump in and do a bunch of cannonballs (although we won't stop you if you dare!), there are many ways to still enjoy your fiberglass pool as the temperatures dip and the snow begins to fall.
At Leisure Pools, we want you to enjoy a life of leisure every day of the year, regardless of the season.  No matter the style of pool you choose, our commitment to you is to give you the best return on your investment.  To us, that means giving you the opportunity to make full use of your pool all year. And that includes when the days are shorter, and the scent of sunscreen is a sweet memory.
To enjoy your inground fiberglass pool throughout the winter, consider adding one of our luxurious spas to your oasis. Go for the classic Sorrento or the spacious Amalfi. A fiberglass spa is the perfect complement to the relaxing backyard sanctuary you have created. Just sit back, relax, and enjoy the warm and soothing water as you appreciate the incredible vistas that surround you.
You may also want to consider investing in a fireplace or a fire pit to turn up the heat. Bring out some heavy blankets and pillows. Invite a few friends over and enjoy a cozy evening outdoors under the star-kissed sky.
Finally, if you are feeling more adventurous – and perhaps a bit daring – a quick dip in the cold swimming pool water can give you a sensational sense of invigoration. (For an added benefit, consider investing in a heater for your pool. For avid swimmers and pool enthusiasts, this is a great way to extend the swim season.)
Swimming in quality and style has never been easier, no matter the season. Contact us to see how we can help make your winter dreams come true.
Share This Story, Choose Your Platform!