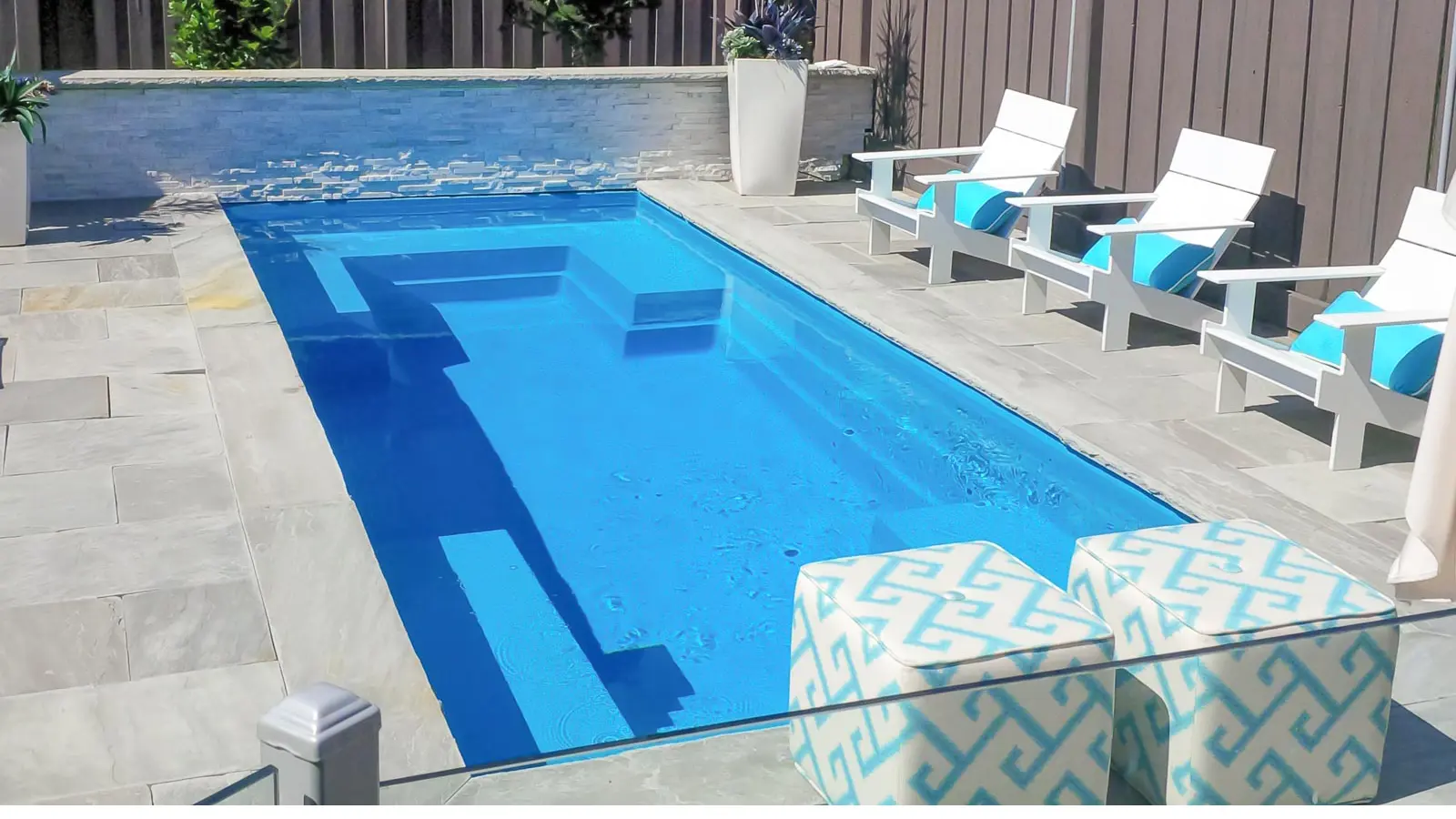 The Palladium Plunge™
Compact styling. Full features.
This captivating pool design can definitely become an attractive focal point around which a variety of landscaping options can be installed to further elevate your backyard sanctuary.
Palladium Plunge™ 16
16′ 0″ Long by 8′ 0″ Wide
Palladium Plunge™ 20
20′ 0″ Long by 8′ 0″ Wide
Accessorise. Stylize. Bedazzle.
Measurements referenced herein are approximate and may vary due to enhancements in the manufacturing process made after publication. Measurements are from widest point on each side of outside edges and are provided as a guide. Please consult your Leisure Pools dealer for more detailed and most current information.