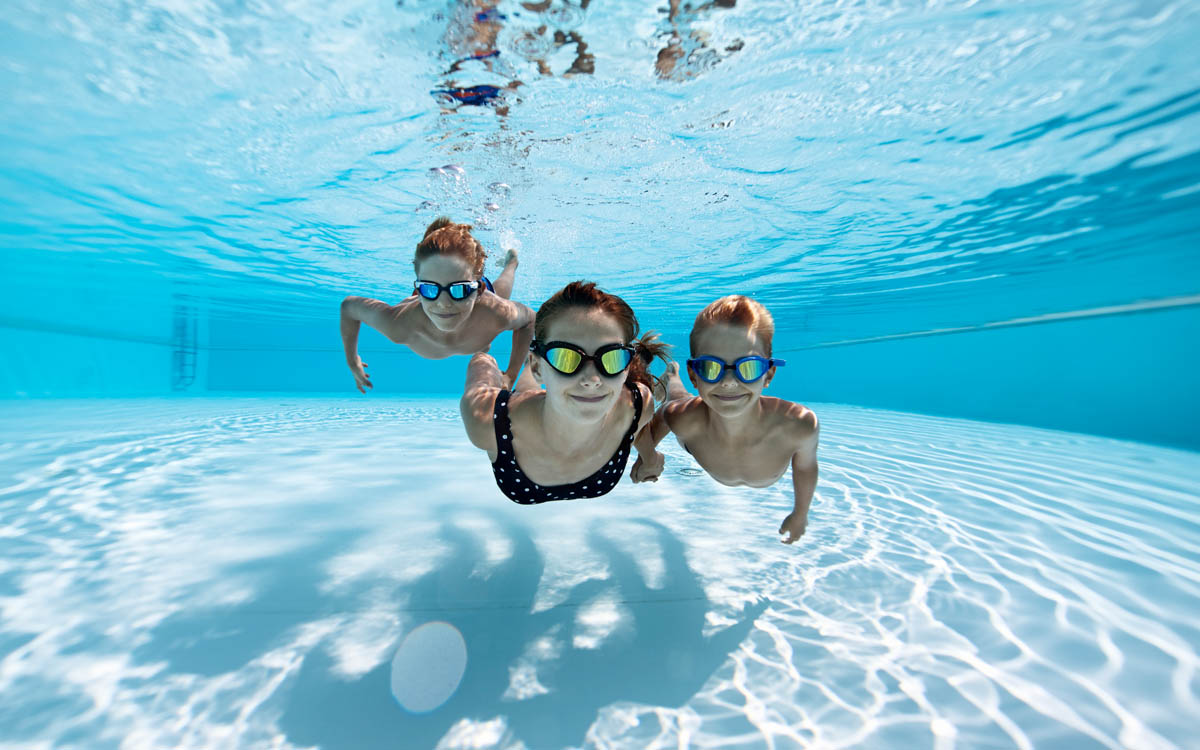 How to Choose Your Pool Depth
At Leisure Pools, not only do we offer a large selection of swimming pool designs, features and colors, but there are also various pool depths to choose from. But you may wondering how to choose the right depth. This guide will help you select the perfect pool depth to meet all your needs. And you can start by asking yourself these questions:
Do I want a diving board?
If you are planning to put in a diving board, you'll need to choose a pool with a deeper depth. The depth depends on the type and length of the diving board, but according to the America National Standards Institute minimum depth for in-ground pools with diving boards ranges from 7.5 feet to 9 feet, but some municipalities set their own minimum depths so it's helpful to check with your municipality. If you're looking to put in a diving board, The Icon is a great option.
Do I want a water slide?
Like a diving board, there are also minimum pool depth requirements for a water slides. It varies depending on the water slide, so be sure to read the specifications that provide the exact depth measurements. Slides typically must be installed over a water depth of 36″ which drops to 42″ to 54″. Nearly all of our full-size pools have an option that meets these depth requirements.
Do I want to play pool games or do water jogging or pool aerobics?
When it comes to playing pool sports, pool games, water jogging or exercising in your pool, a flat-bottom pool with a consistent depth is the best fit. Check out our flat-bottom pool designs like The Esprit, The Precision, The Cube.
Do I want a play area for small children?
Many of our Leisure Pools' swimming pools have splash decks. This is a fun feature that provides an area of the pool with a very shallow, consistent pool depth of 12″. It's perfect for small children to play and splash around in. It can be great for adults too. It provides an ideal area for basking in the sun. You can even place a lounge chair in this area and you'll feel like you're at the beach!
Ready to make a splash into pool ownership? Contact Leisure Pools today (leisurepoolsusa.com) and Get Swimming in Quality and Style.
Share This Story, Choose Your Platform!